---
Belfast is a city of creators and inventors.
Innovation is in our DNA.
Belfast is home to a vibrant and engaged community of SMEs, researchers, corporations, and start-ups. Together we have made Belfast a great place to nurture new ideas, to grow a business, to solve urban challenges, and to impress the world.
Innovation City Belfast aims to build on these foundations and establish Belfast as a globally significant destination for innovation.
The partnership has been formed by seven of the city's key institutions: Belfast City Council, Belfast Harbour, Belfast Met, Catalyst, Queen's University Belfast and Ulster University, with Invest Northern Ireland as an advisory partner.
They are committed to delivering an ambitious long-term plan that will maximise the impact of the £1 billion Belfast Region City Deal which includes an investment of £230 million in university research centres and £120 million in digital innovation.
Belfast is a place where global excellence in innovation supports inclusive economic growth, delivers more and better jobs, and has a sustainable positive impact on our city, its citizens and the wider region.
"Over the next decade, innovative technologies are going to have profound impacts on our economy and on society. With Belfast's proud history of research excellence, vibrant community of innovators and start-ups and significant investment on the horizon through the Belfast Region City Deal, the city is perfectly positioned to make the most of opportunities presented by innovation – not least by creating more and better jobs and improving quality of life."

Develop a major Innovation District from Queen's Island to York Street.
Deliver a city-centre focused Smart District.
Create a Smart Port at Belfast Harbour.
Invest in advanced wireless networks.
Establish an Innovation Investment Service.
Build the workforce's skills for new jobs in the digital economy.
Innovation District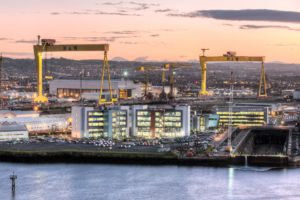 By building on the city's strengths in FinTech, GreenTech and HealthTech, the Innovation District, from Queen's Island to York Street, will attract high quality investment and provide an environment where the latest research from our universities can be rapidly translated into world-class businesses.
Smart District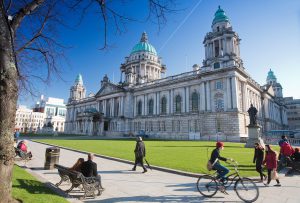 A city-centre focused Smart District will enable new technologies to be developed, tested and deployed to help the city address post-Covid recovery challenges including climate change, urban mobility, the future of the high street and healthy urban living.
Smart Port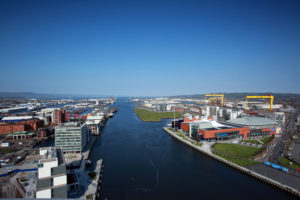 Creating a Smart Port by investing in 5G connectivity and digital technologies will support Belfast Harbour's aim of becoming the world's best regional port and a key economic hub for green growth.
Advanced wireless networks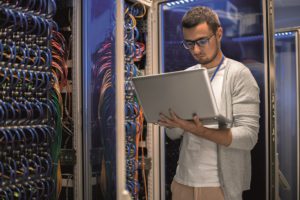 By investing in advanced wireless networks we will support Industry 4.0, connected health technologies and next generation public services.
Innovation Investment Service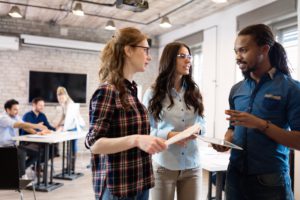 An Innovation Investment Service for companies and investors will capitalise on Belfast's current position as one of the most attractive investment locations in Europe for tech start-ups and FDI.
Developing skills for the digital economy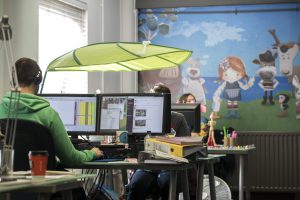 We will work with industry and academia to support tailored programmes that build the local workforce's skills for new jobs in the digital economy.
Belfast Met has joined Innovation City Belfast (ICB) to help the partnership champion the skills agenda as it drives the city forward as a global destination for innovation.
Eileen Montgomery has been appointed as the new Belfast Digital Innovation Commissioner to drive forward the city's ambition to be a globally significant destination for innovation.
Mark Gillan has been appointed as interim Digital Innovation Commissioner and Clare Guinness as Innovation District Director.
Innovation City Belfast and TechTalent Academy are collaborating with Amazon Web Services to deliver a new, free online training programme – AWS re/Start.
Innovation City Belfast has announced plans to put innovation at the heart of Belfast's post-pandemic recovery. It aims to accelerate growth in Belfast's knowledge economy.