A £100,000 Challenge Fund is supporting Belfast's digital and creative companies to develop and trial innovative digital products and experiences to help animate and enrich Belfast's Maritime Mile.
Developed as part of Belfast City Council's Belfast HUB-IN (Hub of Innovation) project, in partnership with the Maritime Belfast Trust, the Challenge Fund aims to explore how digital innovation can help to sustain, enhance, and preserve the unique heritage along Belfast's Maritime Mile which connects key attractions, sculptures and viewing points on both sides of the River Lagan.
Local SMEs are collaborating with cultural and heritage organisations and local communities in the waterfront area to develop and trial innovative digital products and experiences which aim to:
enrich and animate the Maritime Mile for both locals and visitors,
increase footfall, dwell time and local spend,
connect surrounding communities, workers, students, and visitors with the Maritime Mile, and
align with the ambitions outlined in the Belfast HUB-IN Roadmap.
Available funding
The Belfast HUB-IN Challenge Fund is now closed.
A total of £100,000 was available and applicants could apply for a single grant of up to £20,000 each.
Key dates
Competition opened: 1 November 2023
Deadline for applications: 4pm, 20 November 2023
Assessment and shortlisting applications: End of November 2023
Pitching of ideas by applicants: 5 December 2023
Successful applicants notified: 12 December 2023
Map of Maritime Mile
View the Maritime Mile interactive map or downloadable map.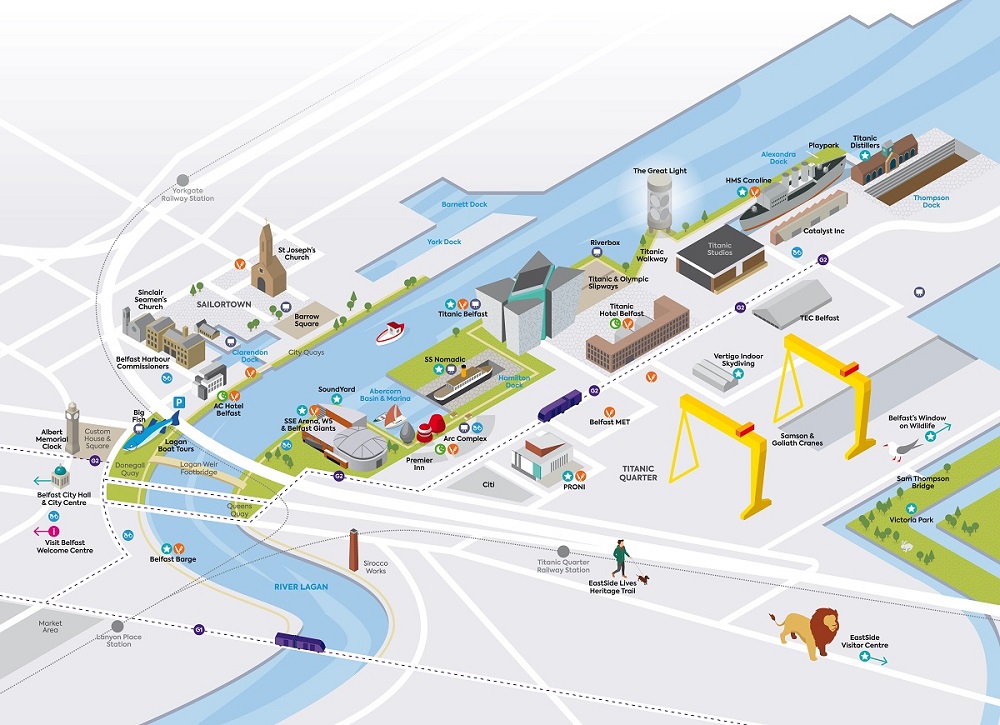 Find out more
If you have a query about the Challenge Fund, please email Belfast City Council's City Innovation Office: innovationfunding@belfastcity.gov.uk
Find out more about the Belfast HUB-IN project at www.maritimebelfast.com/hub-in
The Belfast HUB-IN project is part of a €7.9 million European initiative that aims to transform historic urban areas through innovation and spread public benefits from urban regeneration. It's funded by the European Union's Horizon 2020 research and innovative programme under grand agreement No. 869429.